Inlays and Onlays

Montgomery, NY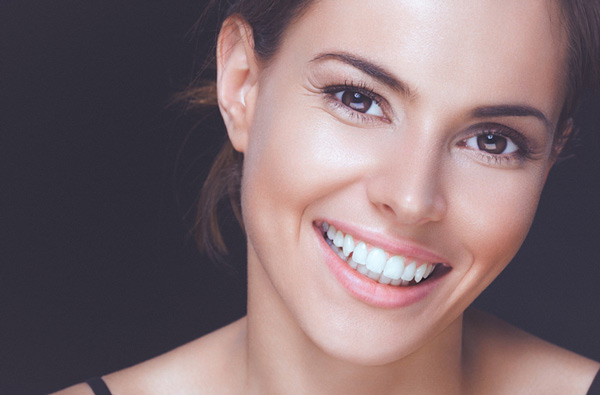 Inlays and onlays are like dental fillings, in that they restore a tooth's surface. But rather than being molded into a cavity, they are prefabricated to fit the exact dimensions of a cavity. Inlays and onlays are more conservative procedures than dental crowns or dental bridges. An easy way to understand the difference between inlays, onlays, and crowns is in their size. Inlays fill cavities that are too big for a filling and fit in the crevices of the tooth. Onlays fill more than just the crevices of the tooth, they replace the chewing surface and curvature of the tooth. Crowns replace the entire enamel of the tooth and are the largest of the three prostheses. At Masci & Hale Advanced Aesthetic and Restorative Dentistry we will discuss with you every restorative treatment that you physically qualify for, so you can make an informed decision.


Benefits of Inlays and Onlays

Inlays and onlays are custom-made fillings that repair a cavity, bonding to the enamel of the tooth. Inlays typically fit within the cusps of the tooth. The benefit of the two is that they contract less than traditional fillings, lowering the risk of bacteria invading the space between the filling and the tooth. The data on whether or not fillings are better than inlays, and vice versa, is inconclusive. In theory, inlays and onlays are more durable and resilient than fillings because they are custom made to fit the bite of the tooth and the space of the cavity, restoring a more effective chewing surface than fillings.

Onlays are similar to inlays, the main distinction is surface coverage. Inlays fill cavities within the cusp of a tooth. Onlays are used to fill larger cavities that affect the cusp and sides of the tooth. Onlay can be used as an alternative to a crown. They are similar in cost. Inlays are slightly cheaper than crowns and onlays. A tooth that has a root canal may not qualify for an onlay. Root canals remove larger amounts of tissue from the tooth, making them highly prone to chipping.


How Inlays and Onlays Are Installed

An inlay or onlay usually takes two appointments to install. During your first appointment, our dentist will numb your tooth and surrounding tissues with an anesthetic. Once the area is numbed, decayed tissue is removed from the cavity and the space is cleaned. An impression is made from an opposing tooth. You may be sent home with a temporary filling while your inlay or onlay is being fabricated. The inlay or onlay will be fabricated in a dental lab, using your dental impression. When your inlay or onlay is ready, you will return to have the cavity cleaned and the filling cemented into place.


Cost Considerations

Reach out to us at Masci & Hale Advanced Aesthetic and Restorative Dentistry. We can provide you with a dental exam and discuss different treatment plans that you qualify for. Inlays and onlays are less frequently covered by dental insurance. Inlays and onlays are reserved for patients without insurance or patients who understand the additional costs of fillings. If you are unsure which restorative procedure may be covered by your insurance, consult your insurance after your visit with us. Call us at 845-769-0160 to schedule an exam, consultation, or for more information.